Interior Decoration
documenta 14, Palais Bellevue, Kassel, Germany, 8 Apr - 17 Sep 2017
Child's sandpit - Kassel soil with clods & tiny bobbypin bunkers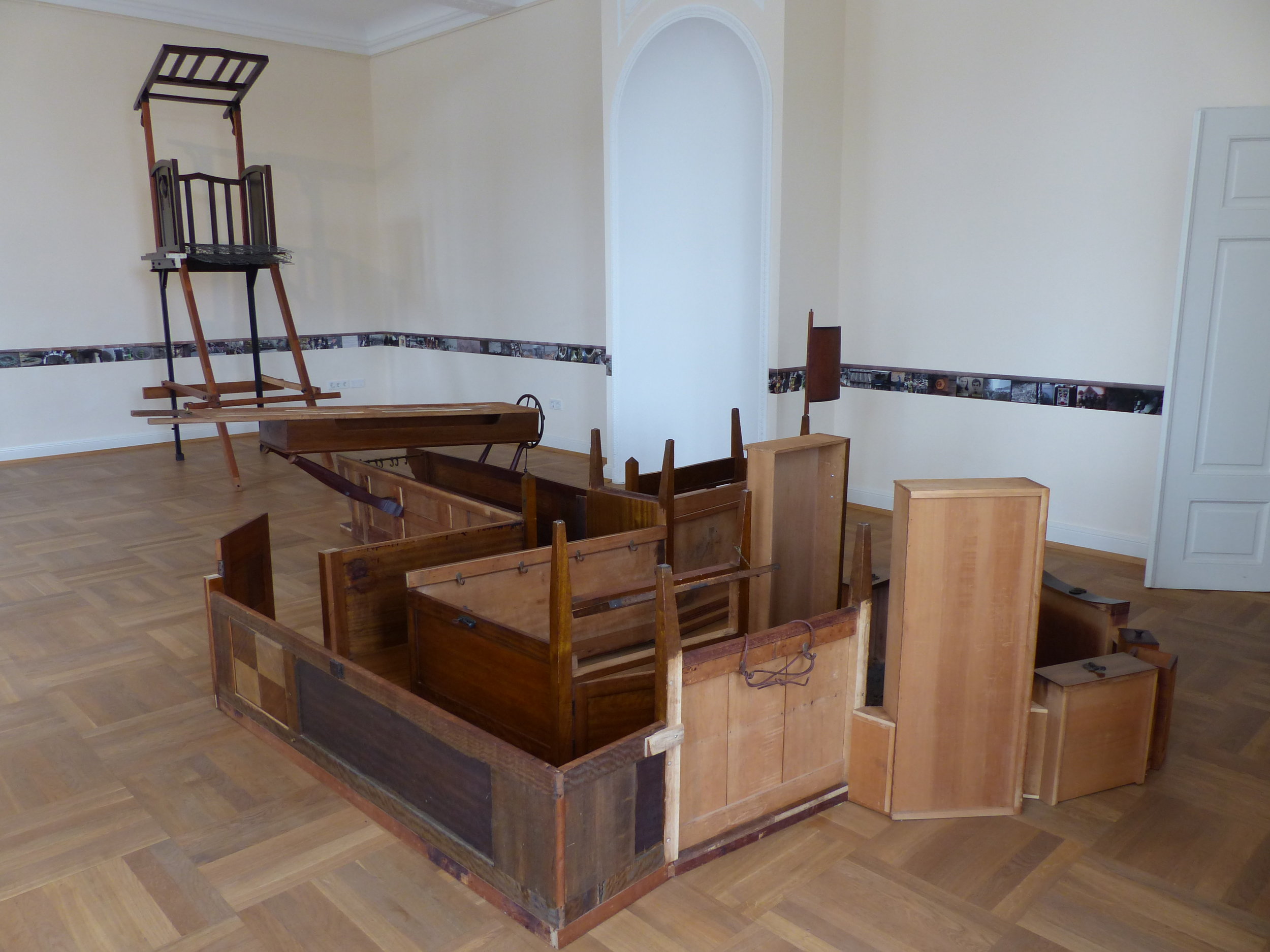 Arial view of Trench, made from parent's bedroom furniture turned inside out.
Mother's much loved Albert Namatjira print, "Gums, Central Australia", yellow from age and cigarette smoke. Aboriginal artist from the 1950's who bore all the injustices of those times mainly as an outcome, ironically, because he was made an Australian citizen.
Baby hides in the Trench. An iconic rabbit trap suggests violence.
Baby hiding - blackened silk stuffed with vacuum cleaner lint.
Trench Gun, with Singer sewing machine parts.
Trench gun with pics of Israeli & Sinai Desert Watchtowers (Farther's tour of duty 1941). Links the sculptures to the dado around the walls.
Singer Sewing Machine Gun and Watchtower.
Singer Sewing Machine Gun faces off Trench machine gun.
Mother's Singer sewing machine & bobby pins make up the Vickers machine gun. Father was a machine gunner.
Detail: Singer Sewing Machine Gun with dado, Tour of Duty II.
Watchtower, made from a marital double bed.
Watchtower floor made from a child's cot mattress, with the padding removed.
Overview of Interior Decoration.